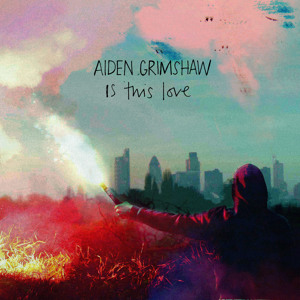 Well this is a surprise.

With a memorable performance of Mad World, Grimshaw was one of the more talented X Factor contestants of recent years, but was sadly beaten by eventual winner Matt Cardle. Yet now the tables have turned. As Cardle has failed to make any headway into the industry, Grimshaw's debut is surprisingly decent.

Shying away from the usual bubblegum pop releases, Grimshaw has taken an alternative tack - shown immediately from the gritty urban video that tellingly he doesn't feature in himself. Vocally, this has the same intensity he was known for on the show, complimented by grandiose lyrics like "there's a fiery eye in the middle of the dark sea". The production beneath is all crashing trip-hop drums and swirling synths with a pretty epic chorus - not what you'd expect, yet equally well suited to the quirky singer. Ripe for remixing, this is sure to be a standout track on upcoming debut album 'Misty Eye'. Seems like the underdog wins again, eh?

4/5


Listen:
Is This Love
is released on June 3rd, with the album following on 13th August.