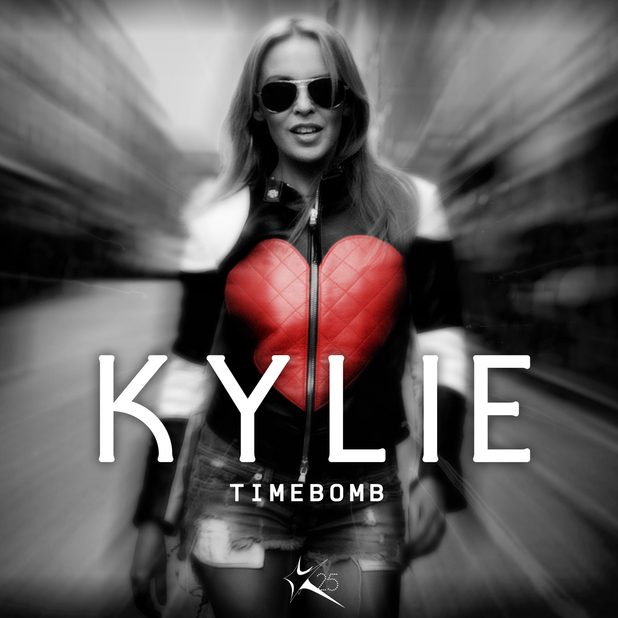 Kylie's career falls into three neat stages - her early bubblegum pop days, her weird indie Confide In Me stage, and her sex-fuelled hits like Spinning Around and Can't Get You Out Of My Head. At each point she's been at the pinnacle of pop. But in recent times her music has stagnated and turned stale. It's a sad fact, but Kylie is no longer flavour of the month.


As has become typical, this is another dancefloor romp from the petite star. The main riff sounds far too similar to Bodyrockers's I Like The Way You Move, whilst the song's overused sentiment is taken from the chorus of Usher's DJ Got Us Falling In Love ("So dance like it's the last night of your life"). Her vocal meanwhile is diminished to a monotone robotic drawl. She's capable of more, but no doubt the fans will lap this up in abundance and Timebomb will be set to repeat in clubs across the globe.


Admittedly, there's no denying she looks spectacular in the video, which sees her taking on an atypically feisty persona. But haven't we all got over Kylie's ass yet?


2/5


Listen: Timebomb is available now, just in time for Kylie's upcoming album 'The Best of Kylie Minogue'.