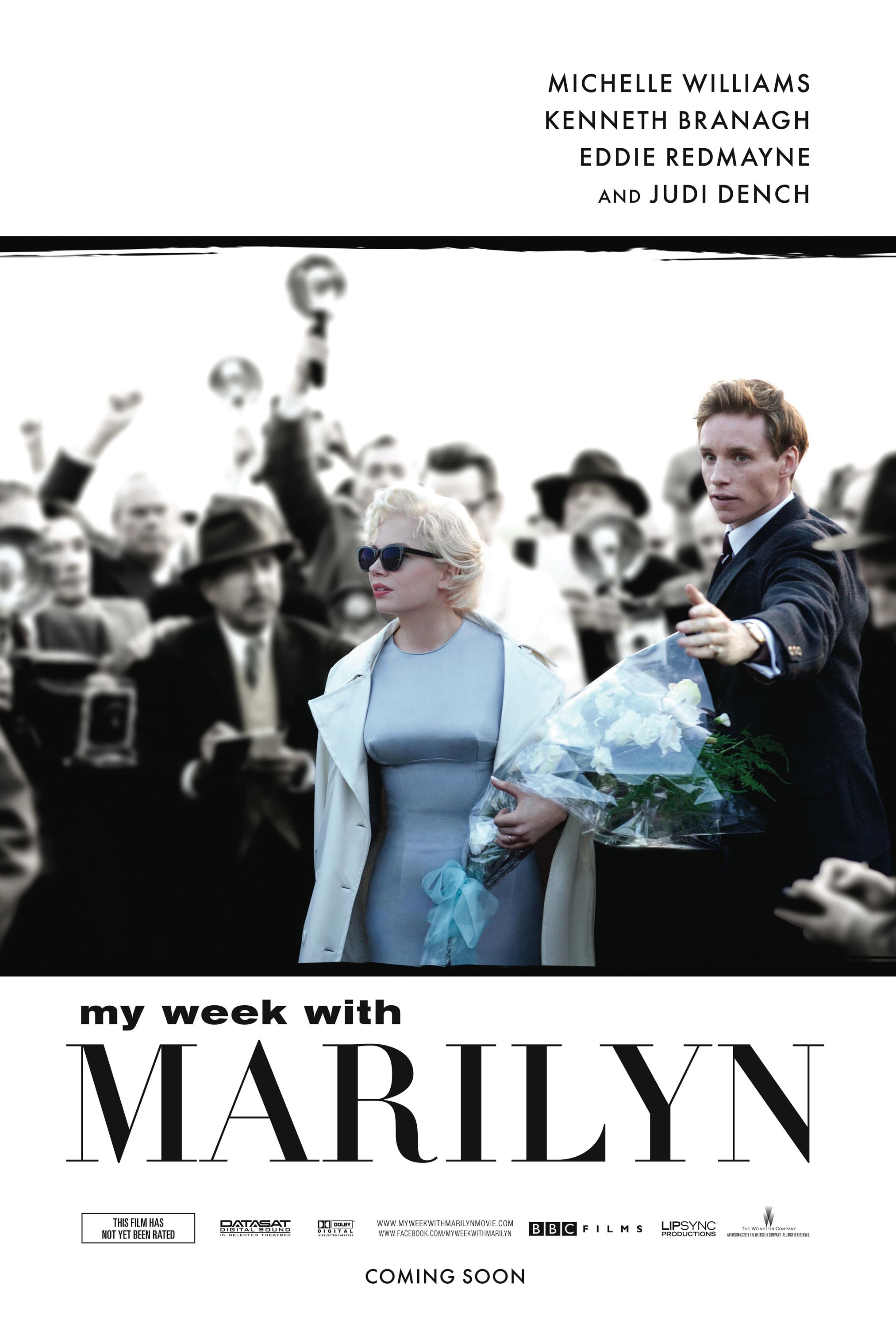 Let's start with the good. Michelle Williams's depiction of Marilyn Monroe is superb. Throughout the film, she offers us a look behind the iconic mask - what we find is a fragile, beguiling beauty; a woman irresistable to men yet simply seeking love and a normal life. The price of fame? A glamorous facade, beneath which lies a woman desperately unhappy.
But a week with Marilyn? It feels more like an eternity.
Based on a true story, Eddie Redmayne plays Colin Clark, a young man seeking work in the British film industry. Eventually, he winds up working for Lawrence Olivier's production company on a film with Monroe. As she struggles to impress in front of the camera, Clark becomes her confidante, the only man on set she can trust. But his love for her is doomed and a broken heart is the only conclusion.
The narrative holds a multitude of collisions - Hollywood and Pinewood Studios at the heart of the British film industry; acting royalty from across the Atlantic; Stanislavski and method techniques. At its core, though, My Week With Marilyn is a simple coming of age yarn as Clark falls in and out of love with Marilyn - "you needed your heart breaking" claims Emma Watson's costume assistant Lucy. Yet it's a story that holds little dramatic impetus. We are meant to be as stunned by Marilyn as the characters on screen, but beauty is not enough - Curtis's film offers little in the way of comment on the price of fame. Further, Marilyn's drug abuse could have been a topical focus in light of recent celebrity deaths (notably Whitney Houston, though of course after the release of this film), but the issue and opportunity for poignancy is merely brushed aside. These darker elements would have made a much more complex and intriguing film, but are largely ignored in favour of boredom. Olivier claims in the film that acting is about finding the truth - here, Curtis has stumbled over his own screenplay.
Kenneth Branagh is in fine form as Olivier, proving his worth as a Shakespearean actor. Redmayne, though, feels totally lost amongst the bigger names on the cast list. Judi Dench meanwhile, despite minimal screen time, is thoroughly endearing as Dame Sybil Thorndike, even if (I suspect) the character has a lot in common with herself. However, fine performances alone cannot make a film. It is beautifully shot, indulging the beauty of both Marilyn and the English countryside. Yet, like Marilyn herself, there is little substance beneath the pretty face.
2/5