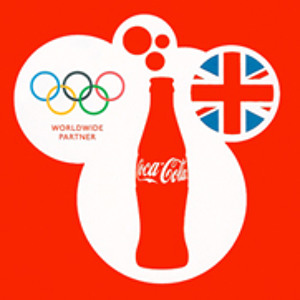 The clocks have gone forward, the sun is out and summer is on its way. In London that can mean only one thing: the Olympics.

As for most sporting events these days, sponsors Coca Cola have commissioned an official song for the games. Their choice? Mark Ronson, who in turn has chosen Katy B to feature on vocals. At least the song is more exciting than their dry interviews.

Cleverly, Ronson has travelled the globe recording the sounds of athletes - be it breathing, running, punching, shooting arrows or grunting. It's these sounds that create the unique beat and provide a heavily percussive element. Atop this are grating synths and the well-recognised Coke melody from their adverts. It's a catchy and commercial mix, easily likeable. Best of all, the song will be accompanied by a 'Move To The Beat' Facebook app that will allows users to create their own version of the track. Still, Katy B's involvement is minimal, providing yet another bland vocal and a distinct lack of personality.

Expect this to receive huge airplay over the coming months - let's just hope it doesn't grate as much as the games themselves.

3/5

Listen: Anywhere In The World will be released in May, with the accompanying app 'Move To The Beat' around the same time.