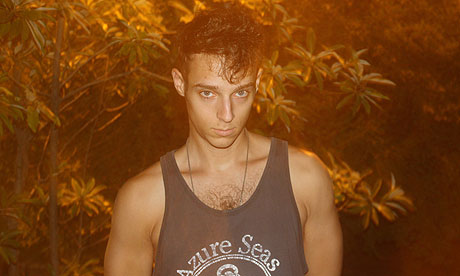 Rush Midnight shares some common ground with two Gizzle favourites: Twin Shadow and Chad Valley, having played bass on tour with the former and being a label-mate with the latter.
This Brooklyn singer, Russ Manning, also shares similarities in musical style. The Night Was Young Enough is the first release from upcoming EP '+1', a smooth and sexy track that combines funk, disco and electro bliss in a pop package of slinky guitars, silky vocals and a spattering of hazy synths. Manning even shows off his bass playing with a funky middle-eight solo. The video, meanwhile, is exactly what you'd expect if you mixed this music with Eric Prydz's Call On Me.
Listen: The Night Was Young Enough is released on debut EP '+1' by label Cascine on October 30th.