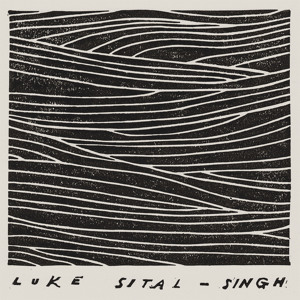 Sital-Singh is far from just another guy with a guitar. His guitar patterns may be rhythmically simple, but they're lightly textured with subtle dissonances and touches of strings and piano. His soft, gravelly vocal is strong enough alone, but when over-dubbed with his own harmonies the effect is emotionally powerful. His songwriting may seem like typical troubadour love songs, but they're so touchingly performed you can't help but melt.

'Fail For You' is Sital-Singh's debut EP. The title track is the lead single and a real stand out. It epitomises his style with beautifully poignant lyrics ("I will be your victory but still you walk away...the only thing I couldn't do is fail for you") and a final chorus that sighs and blossoms in spine-tingling fashion. Honest Man begins with a simple guitar refrain, slowly building towards a richly produced finale where Sital-Singh lets loose vocally. The elemental lyrics of I Have Been A Fire may seem overblown, but it doesn't matter amongst the soaring melodies and biting electric guitar. To end, the warm strings of You Love, You Love elevates a simple love song with heartbreaking effect.

Falling somewhere amongst the tenderness of Bon Iver's Justin Vernon, the guitar playing of Damien Rice and the vocal honesty of Rufus Wainwright, 'Fail For You' is a must-listen.

4/5

Listen: 'Fail For You' is available now.

Watch: Sital-Singh has just announced he will be supporting The Staves on their November tour.

You may also like...
* Bon Iver
* The Staves