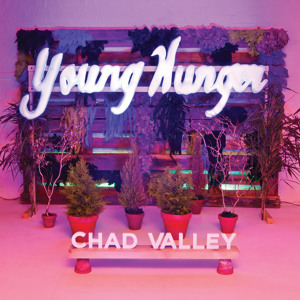 It may be due to rain this bank holiday weekend, but if you're in need of some chilled out sun-blushed electronica to soak up the remains of the summer sunshine then look no further.

Chad Valley, aka Oxford-based producer Hugo Manuel, has already released a couple of EPs in the shape of 2011's 'Equatorial Ultravox' (featuring the excellent Now That I'm Real) and 2010's self-titled effort. November sees the release of debut album, 'Young Hunger' (pictured), which will feature guest appearances from the likes of Active Child, Twin Shadow and Glasser's Cameron Mesirow, who lends her vocal to this track - the first single. The new album alone is reason to celebrate, but with these singers on board this could be something very special.

Imagine it's the early hours of the evening and you're relaxing on the beach of a tropical paradise, the sunset bleeding into the sky, waves softly lapping against the warm sand, strong cocktail in hand. This is the song that will be playing. Enough said.

4/5

Listen: Fall 4 U will feature on upcoming album 'Young Hunger' released on November 19th in the UK.