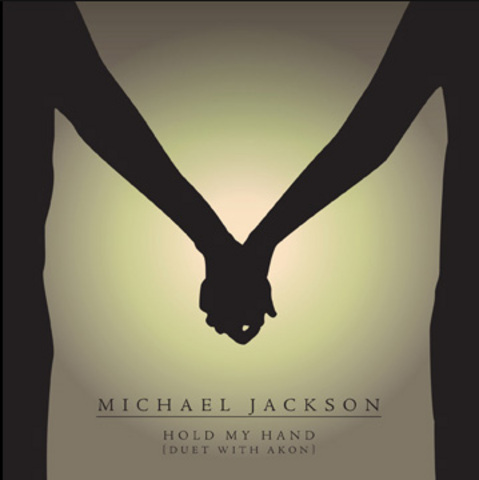 I'd just like to preface this by saying that, contrary to this review, I am a big Michael Jackson fan...
This, however, is quite frankly insulting; a saccharine song that not even diehard fans should be proud of. I've never been a fan of Jackson's ballads, especially the pretentious Heal The World. For me, his apparent ambition as world peace-keeper was more than a little above his station. Unfortunately, Hold My Hand follows in the same vein as he implores us to hold his hand because "together we can be alright". He even whispers the song title at the end in an exact copy of Man in the Mirror ("make that change...").
But with the inclusion of Akon things go from bad to worse. We must endure his autotuned singing and imitative "oohs" and "aahs", which, together with the preaching gospel choir, completely overwhelm Jackson's vocals. It's almost as if he's purposefully trying to drown him out. The production is languid, uninspired R&B affair, with a monotonous drum beat, tinkling piano and uses the same standard pop chord sequence throughout. Jackson's material was always progressive, modern and inspirational, but there's nothing inventive here at all - in fact it's thoroughly dated. The song was recorded back in 2007 and clearly there is a reason this is previously unreleased - it's simply not good enough and Jackson probably knew it.
Most criminal of all though is that, whilst the song is marketed as a duet, it's more truthfully just an Akon track sampling Jackson's vocals. As such, I can't help but feel Hold My Hand is, disgustingly, merely his capitalising on Jackson's death. He even has the audacity to name himself at the start before "MJ".
Akon previously (and rather arrogantly) stated that "The world was not ready to hear Hold My Hand [in 2007]". If only it had stayed that way.
0/5